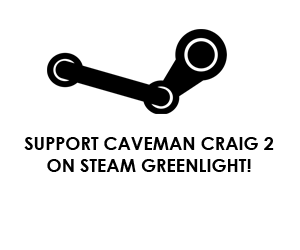 Hi all!
As outlined in our previous blog post, we need YOUR help to get Caveman Craig 2 released on Steam, the mother of all distribution platforms.
CLICK HERE TO VISIT OUR GREENLIGHT PAGE AND RATE US UP!
We need a BIG response in order to have the game considered for release. Even if you already own the game, this milestone will help Parabox with further development on both Caveman Craig and our other games. Our very small revenue is what enables us to keep going and Steam will open us up to many more opportunities.
So RATE & SHARE! Thank you!
-Rhys